Best Sellers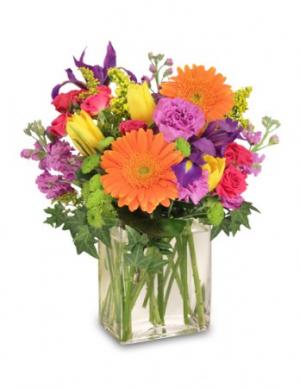 Celebrate Today!
Bouquet
Whether you're celebrating the birth of a child, kindness of a friend, the closing of a business deal or showing appreciation... Celebrate any occasion or brighten any day of the week with a colorful bouquet of fresh flowers! Don't they deserve a day that's all about them? Call Bella's Flower Shop or order online today.
Send Flowers to Bronx And Harlem New York with Bella's Flower Shop, Your Best Florist of Choice. Our Flower Shop is close to the following Zip Codes & neighborhoods In Bronx New York:
Our Flower Shop is Close to these Bronx Neighborhoods:
GRAND CONCOURSE, BURNSIDE AVE, FORDHAM ROAD, VALENTINE AVE, CO-OP CITY, ALLERTON, BAYCHESTER, SOUTHERN BOULEVARD,CROTONA PARK, ESPLANADE, JEROME, LONGWOOD, MORRIS PARK, MORRISANIA, MOSHULA PARKWAY,
SOUTH BRONX, MOTT HAVEN, RIVERDALE, SPUYTEN DUYVIL,S, THROGGS NECK, UNIVERSITY HEIGHTS, VAN CORTLANDT, WAKEFIELD, WEST FARMS WESTCHESTER AVE WILLIAMSBRIDGE, BRONX COUTHOUSE, YANKEE STADIUM AREA, EASTCHESTER, BRUCKNER BLVD, PARKCHESTER, CITY ISLAND, SOUNDVIEW, KINGSBRIDGE ROAD, HOE AVE, JENNINGS ST, SIMPSON ST, WHITE PLAINS ROAD, BRONX RIVER, BAY PLAZA, METROPOLITAN AVE, UNIONPORT ROAD, CASTLE HILL AVE, E. TREMONT AVE, JEROME AVE, WEBSTER AVE, THIRD AVE BRONX NY,
Our Bronx Florist is Near Zip codes 10451, 10453,10454, 10455, 10346, 10457, 10458, 10459, 10460, 10461, 10463, 10467, 10470, 10471, 10473
Bella's Flower Shop makes Same Day Flower Delivery to Riverdale New York, and Harlem New York.
Florist is near the following Zip codes in Harlem NY:
Cenral Harlem, Morningside - 10026, 10027, 10030, 10037, 10039, 0029, 10035